World's Tastiest Hotel Restaurants Around the World
For gastronomes seeking the ultimate dining experience, Michelin-starred restaurants in luxurious hotels around the world offer a haven of gourmet delights. From Zurich to Tokyo, these exquisite establishments allow you to savor the finest culinary creations, accompanied by world-class wines, before retreating to the comfort of your hotel room. Let's explore 20 of the most delectable dining destinations, tantalizing dishes to expect, and the perfect accommodations to conclude an epic feast. Please note that menus are subject to seasonal changes, ensuring constant culinary inspiration during your visit.
The Restaurant, Dolder Grand: Zurich, Switzerland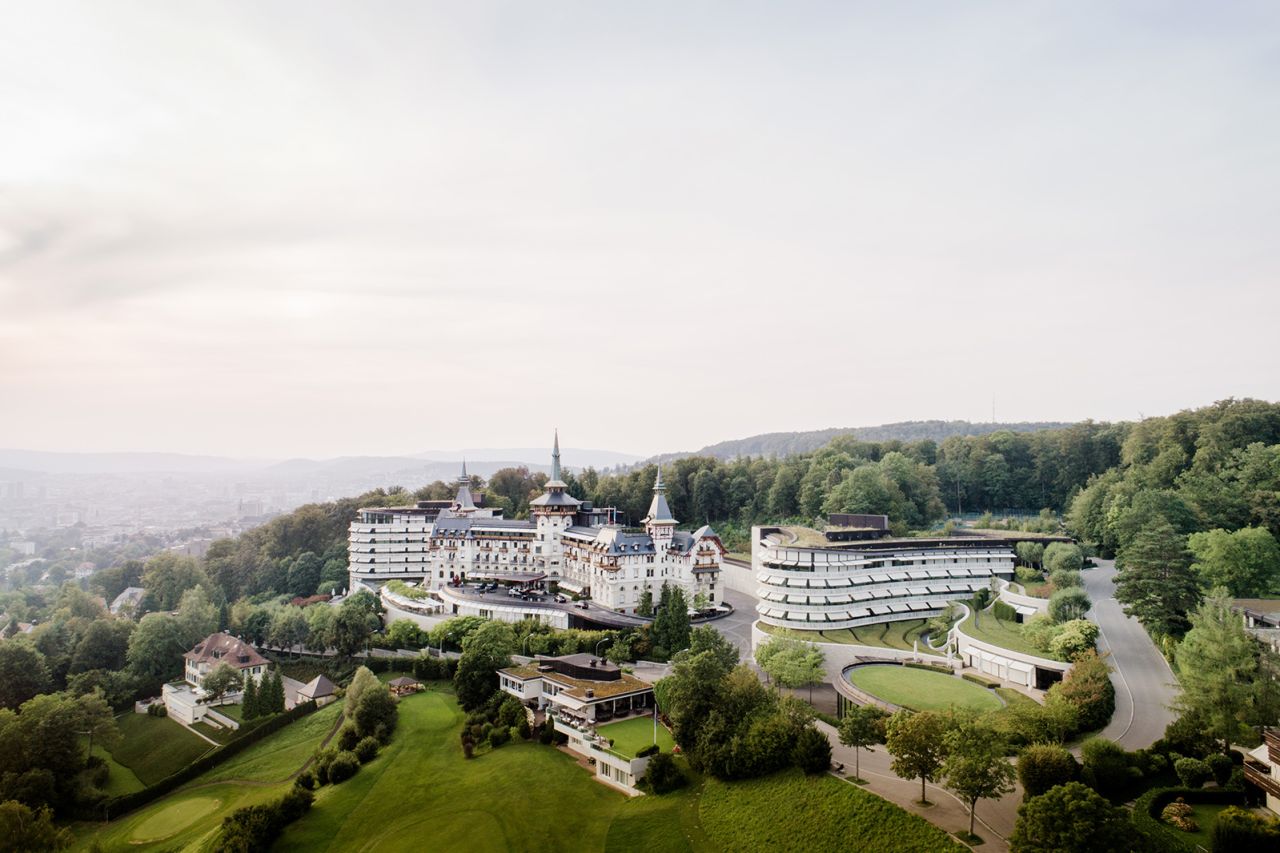 Located in the hills above Zurich, the Dolder Grand has been a favored retreat for the rich and famous, including Winston Churchill and Albert Einstein. The aptly named "The Restaurant" is a culinary masterpiece helmed by Chef Heiko Nieder, boasting two Michelin stars and numerous accolades. Indulge in dishes like beef brisket with snails, horseradish, and cabbage, or the innovative "chili con carne" featuring tomato, coffee, and kidney bean ice cream. To complete the experience, explore the exquisite wine cellar featuring Switzerland's finest selections.
Hjem: Northumberland, UK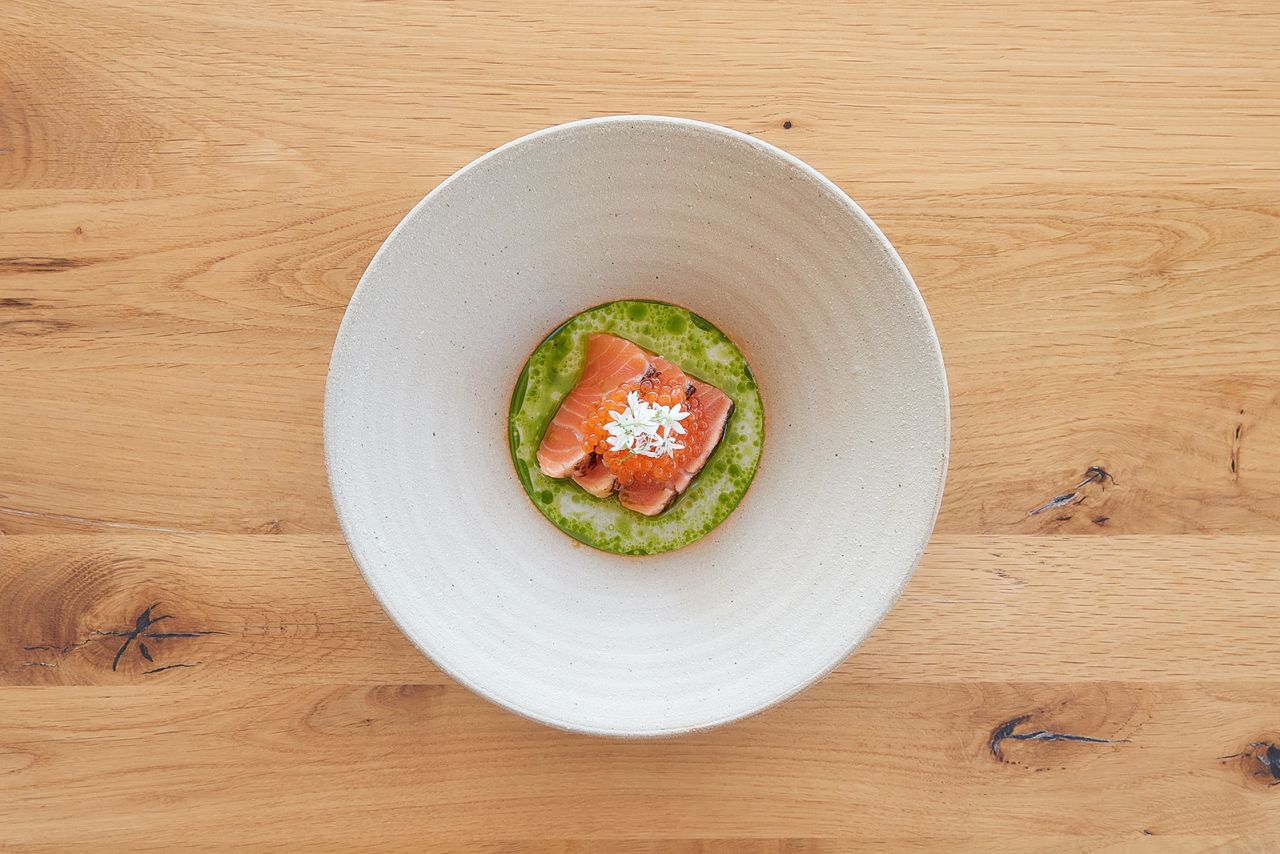 In the picturesque Northumberland countryside near Hadrian's Wall, Hjem has gained a reputation as one of the UK's most sought-after dining destinations. Swedish chef Alex Nietosvuori and restaurateur Ally Thompson offer cozy rooms and a stellar one Michelin star tasting menu, showcasing sensational local produce from Hexhamshire Organics. Sample delights such as venison tartlet with celeriac and wild garlic or North Sea trout with preserved rhubarb and dill oil. Don't miss the epic breakfast, featuring first-class local ingredients like fruits, cheeses, and smoked meats.
Piazza Duomo: Alba, Italy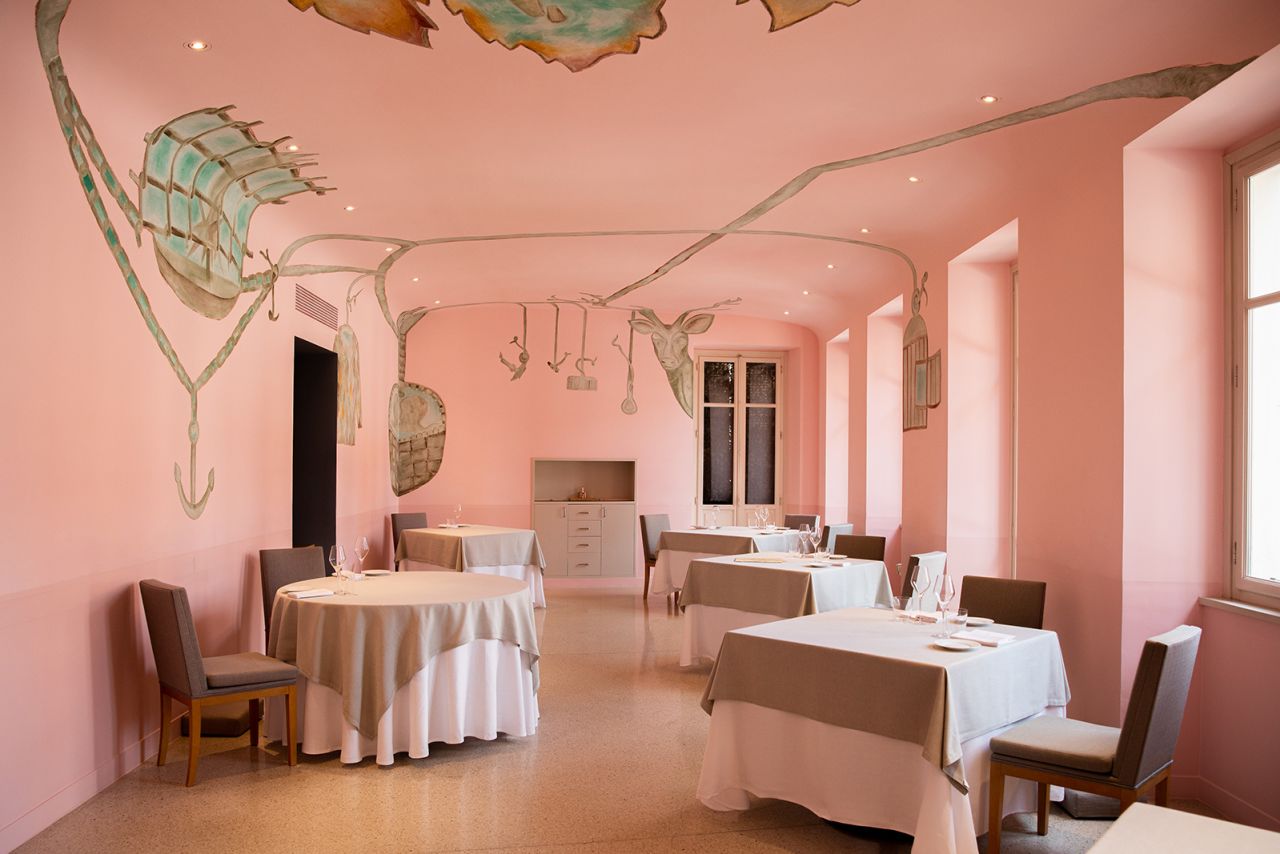 Nestled in Alba, Piedmont, Piazza Duomo is headed by renowned chef Enrico Crippa and boasts three Michelin stars. This unassuming town is a gastronomic paradise, celebrated for its truffles, chestnuts, mushrooms, and exceptional wines. Crippa's culinary philosophy emphasizes locally sourced ingredients, with most produce coming from within a 50-mile radius of the restaurant. Sample the signature "21, 31, 41, 51" salad, showcasing a myriad of leaves, vegetables, and herbs. Don't miss the raw beef from the Langhe region or the impressive wine selection curated by the restaurant's owners, the Ceretto winemaking dynasty.
Côte By Mauro Colagreco, Capella Bangkok: Thailand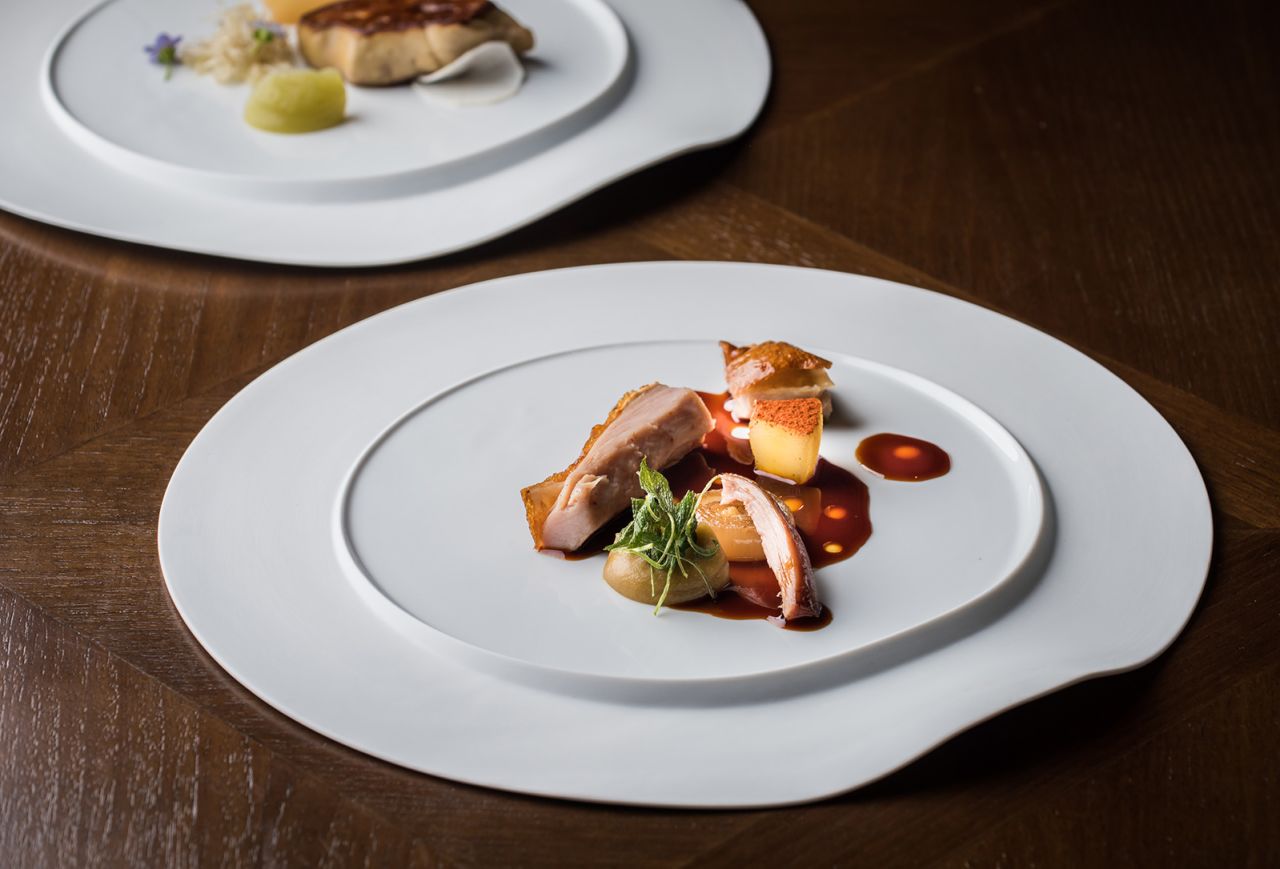 Argentinian chef Mauro Colagreco, renowned for earning three Michelin stars at Mirazur in France, brings his remarkable talent to Côte, located on the banks of Bangkok's Chao Phraya river. This elegant dining establishment seamlessly blends French textures and tastes with traditional Thai ingredients such as lemongrass, ginger, and pomelo. Choose from à la carte options or indulge in the seven or nine-course tasting menu. Highlights include the decadent choux pastry filled with chicken mousse, foie gras, and black trumpet mushrooms, served with a black winter truffle sauce.
Chaat, Rosewood Hong Kong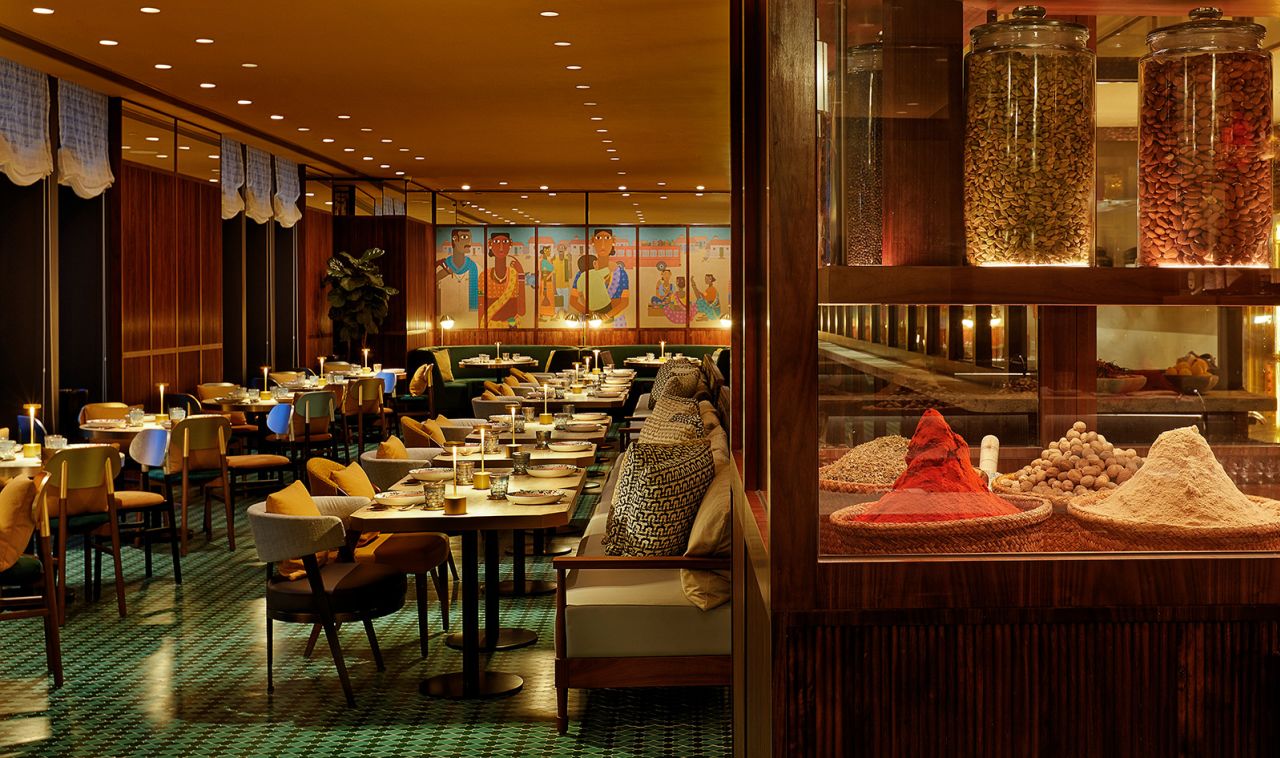 Perched above Hong Kong's harbor, Chaat at Rosewood Hong Kong has become a must-visit for aficionados of pan-Indian cuisine. Chef de cuisine Manav Tuli's innovative renditions of Indian dishes have earned the restaurant a Michelin star since its opening in 2020. Delight in unique creations like spiced jackfruit-filled samosas or Pav Bhaji, a flavorful vegetable curry served on a soft bread roll. The tandoor ovens beautifully prepare dishes like chicken, fish, and paneer cheese, while the selection of bread reflects the diversity of Indian culinary traditions. Unwind in the hotel's stunning rooms and suites, offering breathtaking views of the harbor.
Le Manoir Aux Quat'Saisons: Oxfordshire, UK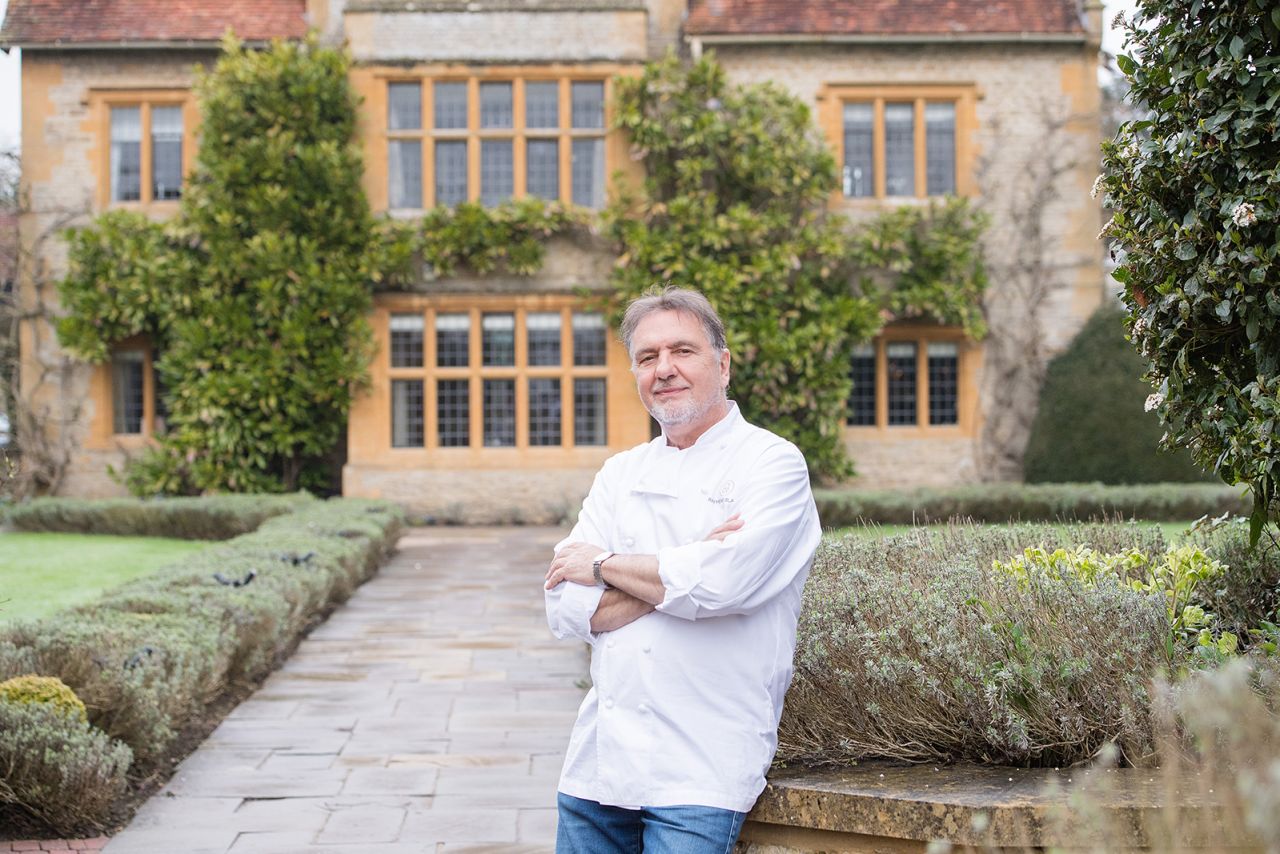 Chef Raymond Blanc, one of the UK's most beloved French residents, has maintained two Michelin stars since 1984 at Le Manoir Aux Quat'Saisons. Set in a 15th-century honey-colored manor house surrounded by beautiful gardens, the restaurant offers picturesque views while serving sublime dishes. Sample the refreshing "fruit soup" with mint and basil, the perfectly balanced sea bass, scallop, and mash with red wine sauce, and indulge in the trio of chocolate for a flawless conclusion.
Plénitude, Cheval Blanc Paris: France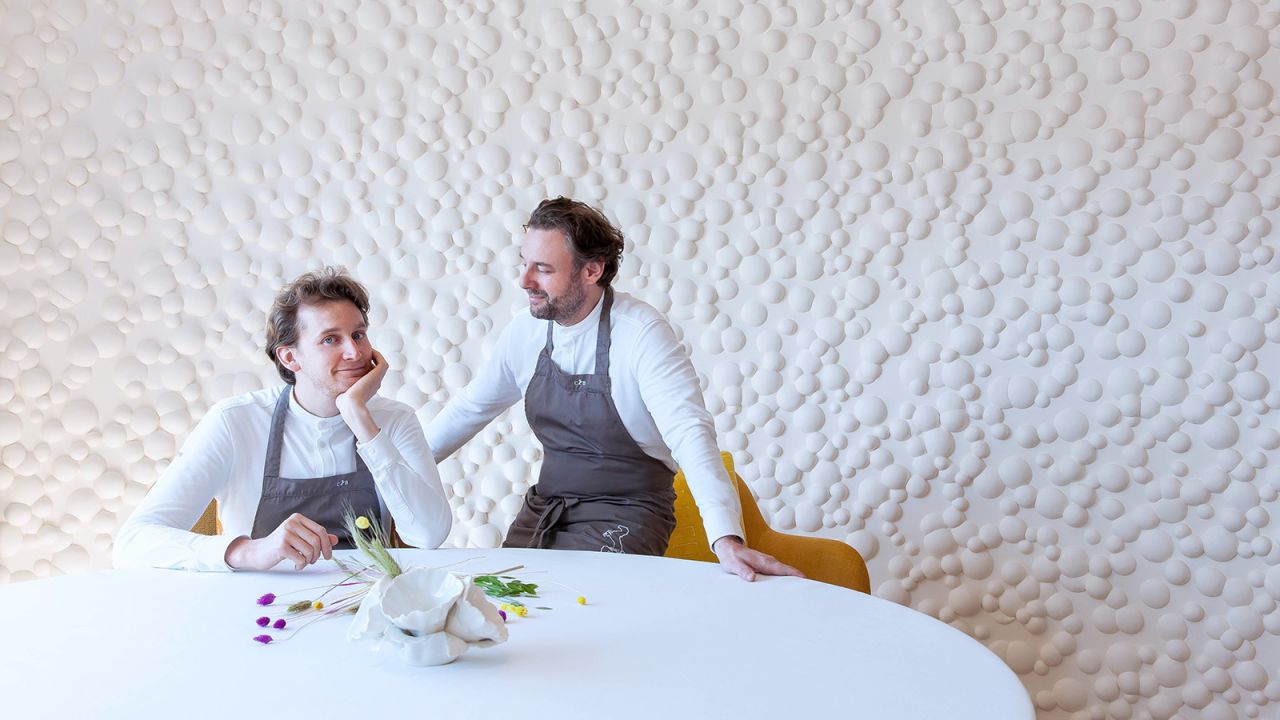 Cheval Blanc Paris, a newcomer in the City of Light, has taken the culinary scene by storm with its gastronomic restaurant, Plénitude. Just six months after its opening, the restaurant achieved the pinnacle of three Michelin stars. Led by chef Arnaud Donckele, the dining experience showcases his mastery of sauces, a cornerstone of French cuisine. Indulge in scarlet shrimp with artichoke under the "Chopin Carmin" sauce, or relish the flavors of the season with dishes like risotto with saffron or lamb with carrots and myrtle sauce. The restaurant's elegant ambiance perfectly complements the remarkable desserts crafted by Maxime Frédéric.
Ynyshir: Powys, UK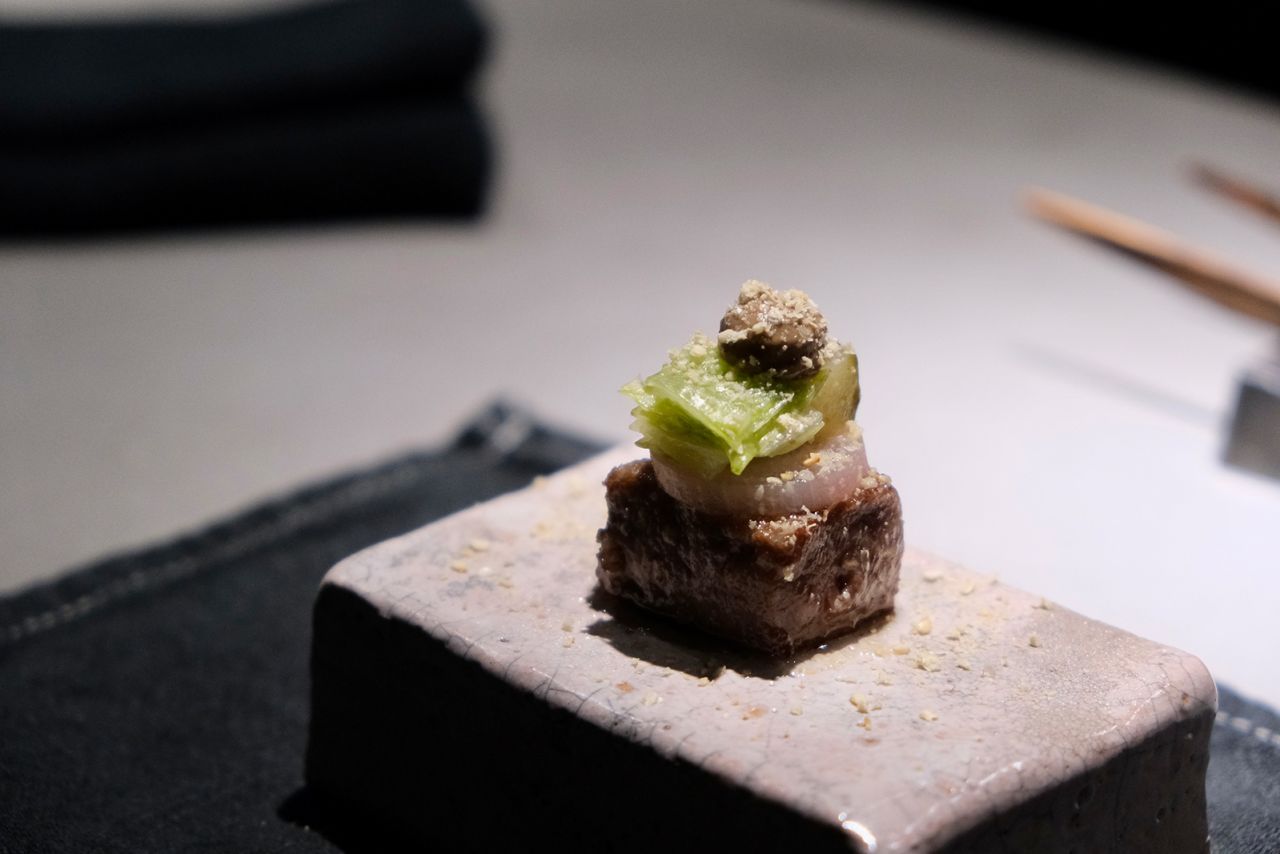 Ynyshir, a remote restaurant and inn in coastal Wales, has garnered attention as one of the UK's hottest culinary destinations. Chef Gareth Ward presents an immersive dining experience, offering a 31-course tasting menu that astounds gastronomes. Each bite-sized dish is a masterpiece, such as the Welsh wagyu burger flavored with ginger and scallions, served with fermented lettuce, gherkins, and charred bread mayonnaise. The uniquely furnished rooms offer stunning views of the Cambrian mountains, providing a tranquil retreat after a memorable feast.
Il Ristorante Niko Romito, Bulgari Resort Dubai: UAE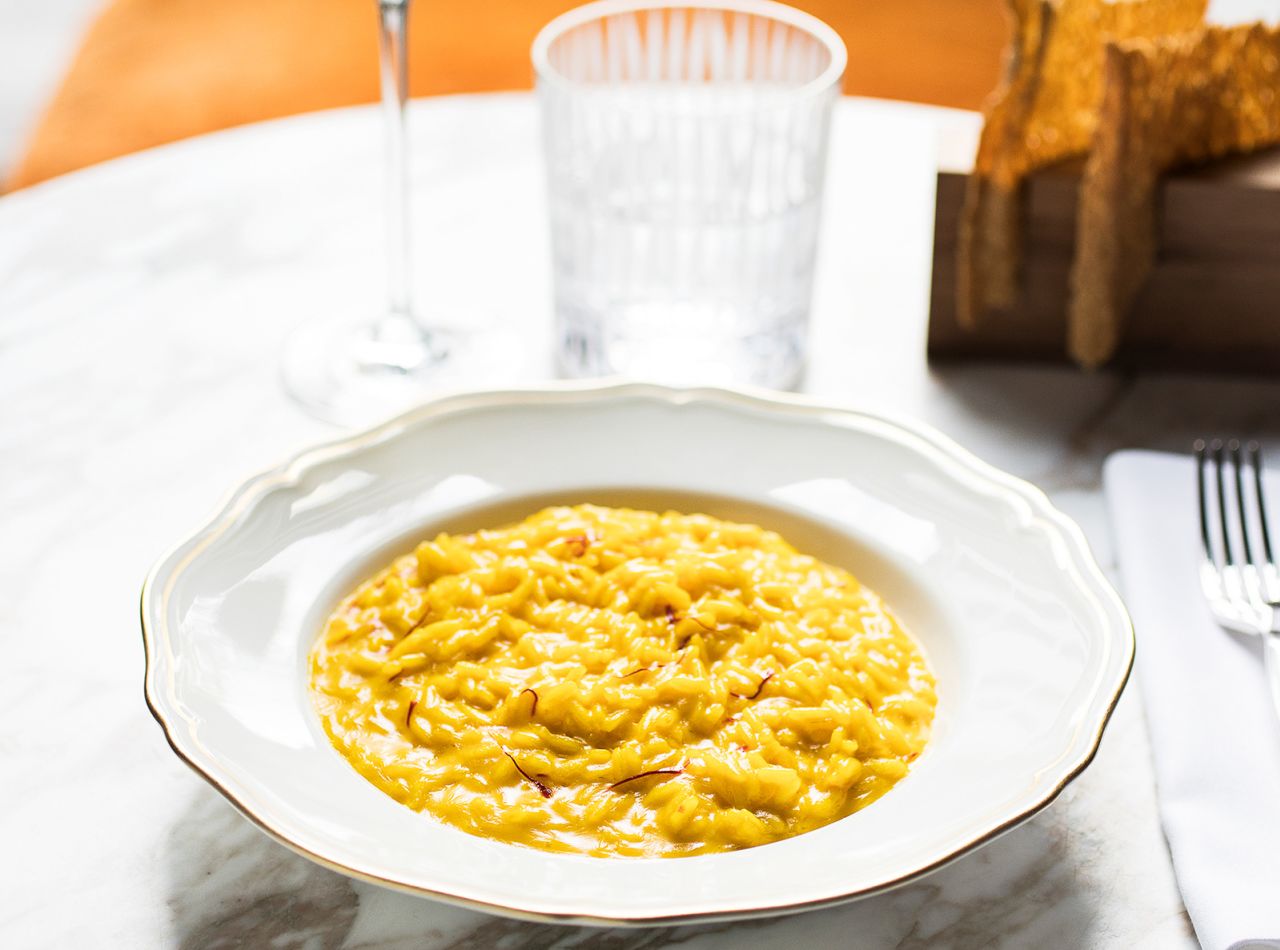 Italian chef Niko Romito, renowned for his three Michelin-starred restaurant Reale in Italy, impresses diners with modern fine Italian cuisine at Il Ristorante Niko Romito in Bulgari Resort Dubai. Resident chef Giacomo Amicucci upholds Romito's culinary approach, resulting in creative and refined Italian dishes. Experience the innovative "Spaghetti and tomato" dish, elevating humble ingredients with cutting-edge techniques. Delight in a brilliant risotto alla milanese or indulge in the extensive menu showcasing Italy's culinary heritage. Retreat to the resort's luxurious accommodations, offering panoramic views of multimillion-dollar yachts below.
SingleThread: California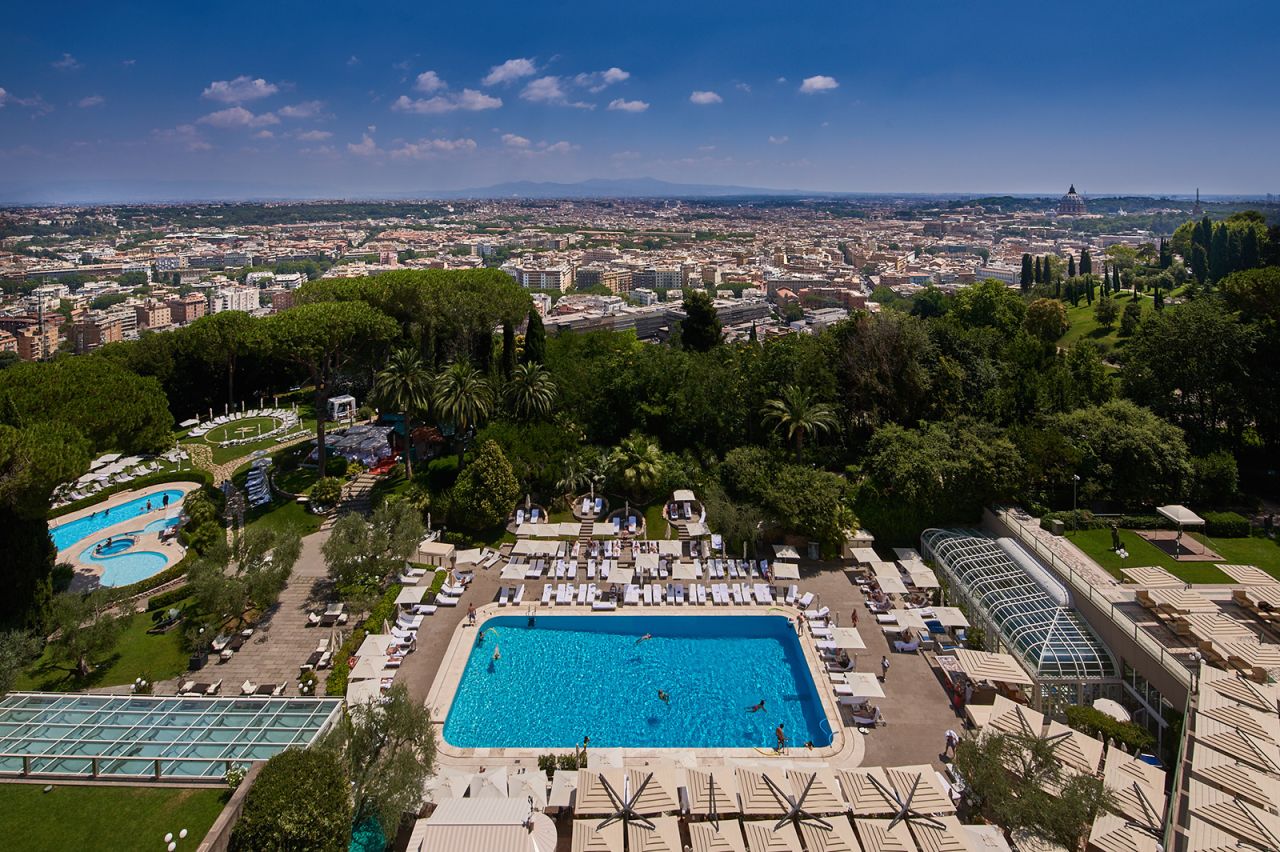 Located in the picturesque town of Healdsburg in Sonoma wine country, SingleThread is a restaurant-inn that has earned three Michelin stars. Owned by Kyle and Katina Connaughton, this establishment celebrates peerless produce from their sustainable farm just miles away. The ever-changing menu features dishes like venison hobayaki cooked over an open flame with carrot miso and rhubarb dessert with green tea and almond cream. Immerse yourself in the elegant ambiance of the dining room, where artfully presented dishes like "Summer in Sonoma" create a sensory experience surrounded by flowers and plants.
Conclusion:
In conclusion, these 10 extraordinary hotel restaurants around the world offer an unrivaled culinary experience. From Zurich to Tokyo, each establishment presents a unique fusion of flavors, innovative techniques, and impeccable service. Indulge in Michelin-starred dishes created by renowned chefs, paired with exquisite wines and set against breathtaking backdrops. After a memorable feast, retreat to the comfort and luxury of your hotel room, savoring the lingering flavors and reflecting on the extraordinary gastronomic journey you've embarked upon. Whether you're a devoted foodie or simply seeking an unforgettable dining experience, these exceptional hotel restaurants are sure to leave an indelible mark on your palate and memories.