Margot Robbie Stays in Character for Barbie Press
Margot Robbie is bringing Barbie to life in her global press tour for the upcoming Greta Gerwig-directed film. The actress made a striking appearance at the London premiere, donning a custom Vivienne Westwood gown inspired by the rare 'Enchanted Evening' Barbie from the 1960s.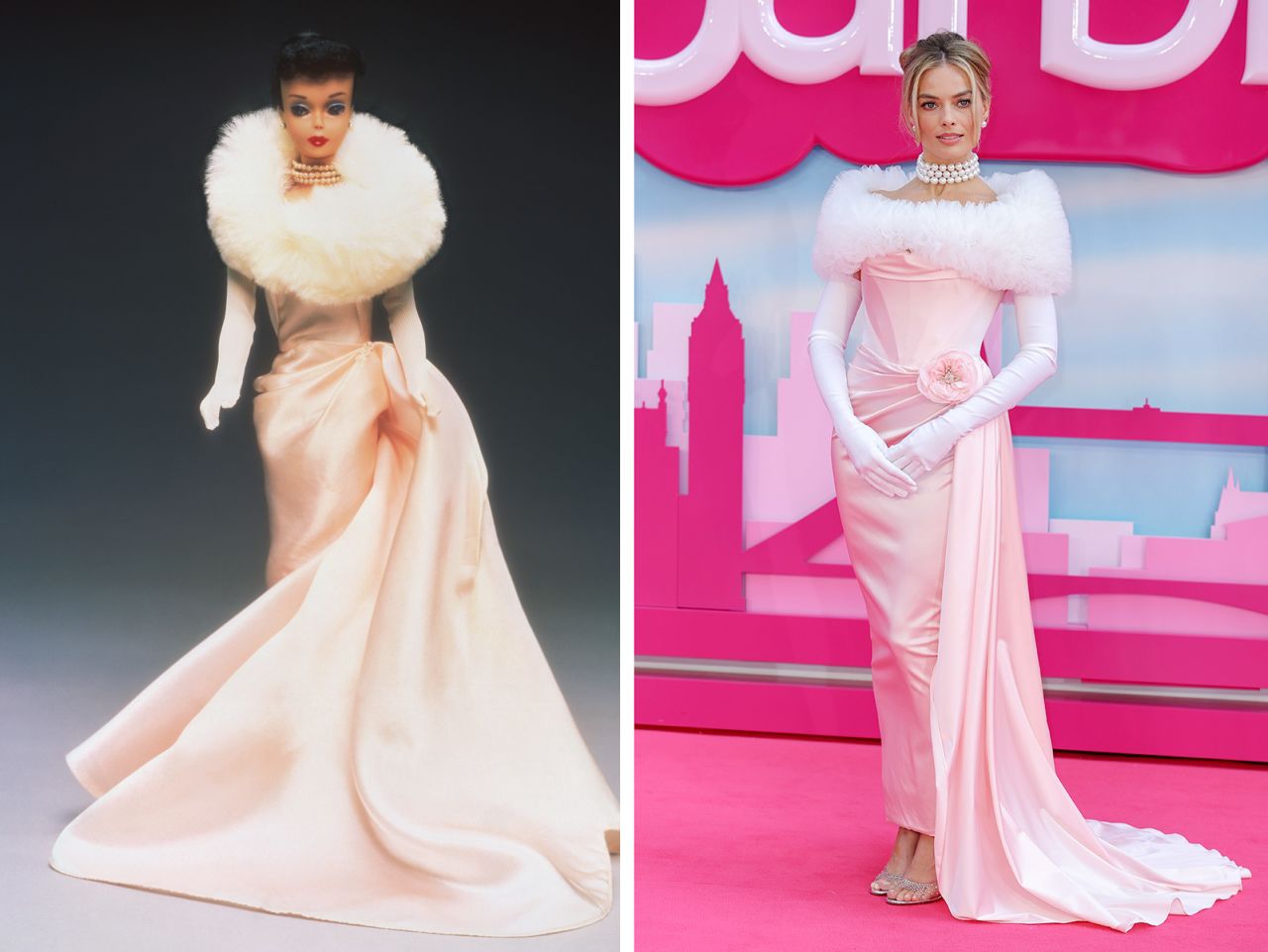 Robbie's stylist, Andrew Mukamal, has been sharing their Barbie-inspired looks on Instagram, showcasing recreations of iconic outfits from various eras. This "method dressing" approach has garnered attention and anticipation for the film, with fans applauding Robbie's commitment to staying true to Barbie's fashion legacy.
As Margot Robbie takes on the role of Barbie, she is captivating audiences not only with her acting skills but also with her impeccable fashion choices. With each red carpet appearance, Robbie brings to life the essence of different iconic Barbie dolls, paying homage to the beloved toy's rich history.
From the glamorous 'Enchanted Evening' Barbie to the dazzling 'Solo in the Spotlight' doll, Robbie's outfits are meticulously crafted to mirror the original designs. The attention to detail is remarkable, as she effortlessly embodies the spirit of each era she represents. Fans and fashion enthusiasts eagerly await her next ensemble, wondering which Barbie doll she will channel next.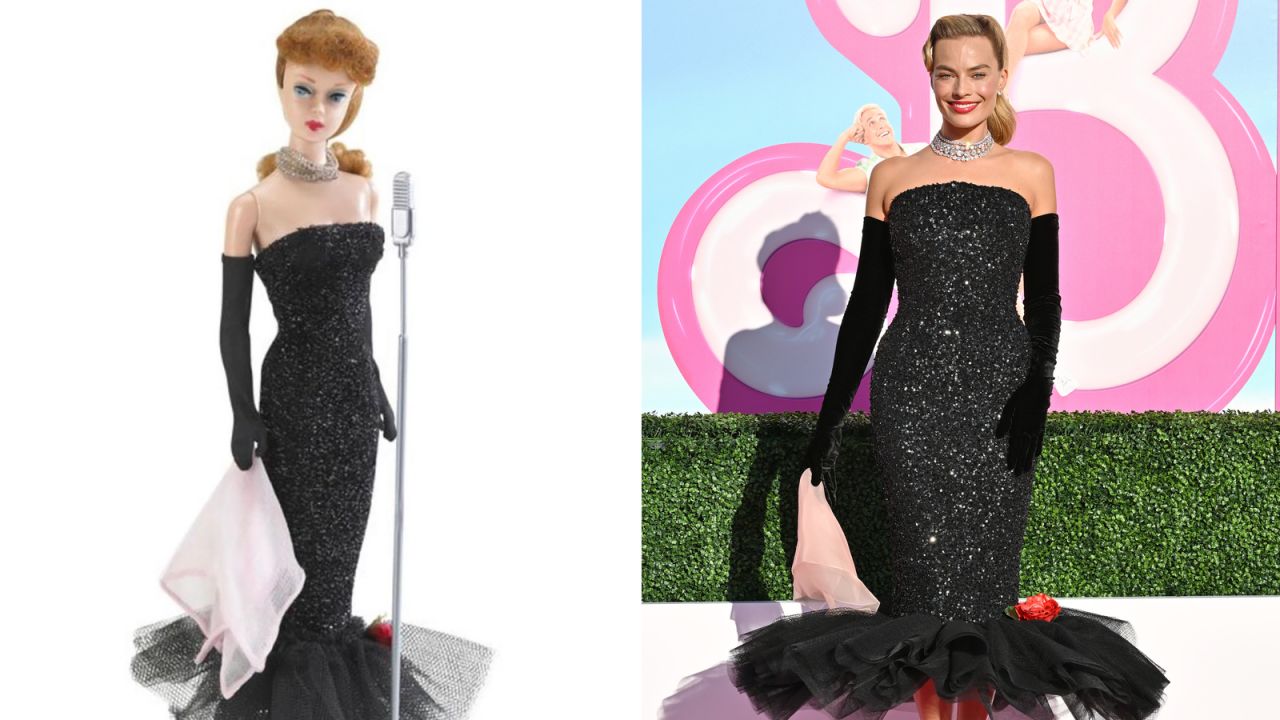 Robbie's dedication to "method dressing" is admirable. By fully immersing herself in the character of Barbie, she not only captivates audiences but also celebrates the empowering message that the doll has represented for generations. Barbie has always encouraged girls to dream big, believe in themselves, and embrace their individuality—a message that resonates strongly with Robbie.
It's not just Robbie's fashion choices that are garnering attention; her stylist, Andrew Mukamal, deserves credit for his exceptional creativity and ability to transform iconic Barbie looks into contemporary masterpieces. Together, Robbie and Mukamal have created a buzz around the movie, generating excitement and anticipation among fans and critics alike.
As the release of the Greta Gerwig-directed film approaches, Margot Robbie continues to captivate the world with her Barbie-inspired press looks. Her dedication, attention to detail, and commitment to staying in character make her a true fashion icon. With each appearance, she reinforces the idea that Barbie is more than just a toy—it's a symbol of empowerment and endless possibilities.