Top 15 Skill-Free Ways to Make Money On Fiverr
In today's gig economy, an increasing number of individuals are seeking online opportunities to boost their income and embrace freelancing as a means to achieve financial growth. One such popular avenue is the renowned website, Fiverr.
If you're unfamiliar with this platform, it functions similarly to Upwork, offering a space for people to undertake various tasks and earn extra money.
Perhaps, you're curious whether it's possible to make money on Fiverr without possessing specific skills?
Fortunately, Fiverr boasts a plethora of freelancing opportunities that perfectly cater to this particular scenario. In the following sections, we'll delve into the top strategies that allow you to capitalize on Fiverr's offerings and earn money even without specialized skills.
What are the Ways to Make Money on Fiverr Without Any Skills?
Making money on Fiverr may seem skill-intensive, but fret not, it's possible to create a lucrative income stream without extensive expertise.
Real World Example 1:
Meet Joel Young, a dad who earned over $1 million on Fiverr through voice over gigs. Starting with modest rates, Joel gradually expanded his offerings and invested minimally in tools and software.
Real World Example 2:
Aileen, inspired by a TikTok video, joined Fiverr for extra income. Within just 30 days, she pocketed $1,000 by focusing on the right gigs and mastering the art of self-marketing.
The key to success lies not solely in your skillset, but in the way you present yourself and stand out from the competition. Crafting enticing gig descriptions is crucial in convincing clients to collaborate with you.
15 Real Ways to Earn Money on Fiverr Without Any Specialized Skills:
Presented below are the foremost Fiverr jobs that demand little to no skill requirements, allowing you to commence right away.
1. Beta Reading
If you have a passion for reading, Fiverr offers a lucrative opportunity as a beta reader. It's a popular side job due to its quick setup process. The task involves reading an author's work and providing constructive criticism. This gig doesn't demand specialized skills, but rather the ability to read and effectively communicate with others.
Moreover, beta reading extends beyond just books; you can offer feedback on artwork or singing and get paid for it. Many artists, writers, and musicians greatly value such constructive input before releasing their projects to the public.
As you gain experience, consider negotiating your pay to maximize earnings. To attract clients, emphasize your love for specific genres or share past experiences related to your interests. Some freelance beta readers can even earn upwards of $82,000 annually, making it a rewarding endeavor on Fiverr.
2. Social Media Sharing
If you're well-versed in marketing, you understand the significance of social media management as a tool for businesses to broadcast their branding messages. Lately, leveraging influencers to promote products, services, and general messages has gained immense popularity.
If you boast a substantial following on social media, you have the potential to become an influencer for brands and bloggers on Fiverr. These projects are relatively simple and accessible to anyone. All you require is a social media account with a sizable number of followers and the commitment to disseminate someone else's message.
What's more, you have the liberty to select which messages and companies align with your audience's interests. The earnings as an influencer can be quite rewarding, with an average income of around $30,000 per year. However, those with larger audiences can even rake in six figures or more in this role.
3. Spokesperson
If you seek jobs without stringent skill requirements, becoming a spokesperson might be the perfect fit. While comfort in front of a camera is essential, fret not, as you'll likely be provided with a script to follow.
Individuals who exude friendliness, possess a pleasing voice, and a radiant smile often find great enjoyment in this role.
The best part is, you don't need to be a famous personality to excel as a spokesperson. Armed with just a camera or smartphone and the willingness to record messages for individuals or companies, you can embark on this venture.
In the United States, the average spokesperson earns around $75,000 per year, making it a financially rewarding opportunity without the need for specialized skills.
4. Record Testimonials on Video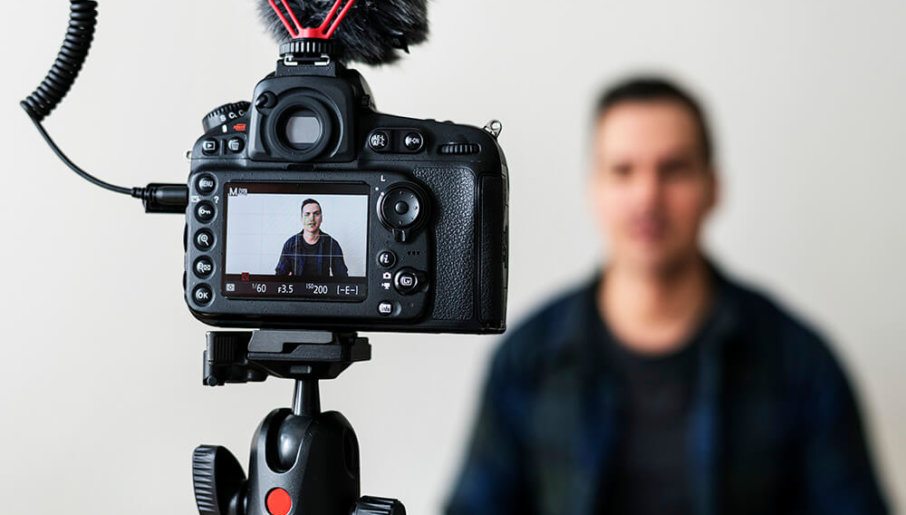 Another highly sought-after Fiverr gig involves creating video testimonials. Companies are constantly on the lookout for genuine customers who can provide positive feedback about their products or services.
Video testimonials add an extra layer of authenticity, which is why businesses are willing to compensate individuals for endorsing their offerings on video.
No advanced skills are required for this task; all you need is a composed voice and enthusiasm for the product or service you're promoting.
To secure these jobs, consider recording a sample testimonial for a fictional product to showcase your abilities to potential clients.
Professional testimonials can command prices of $800 or more for brands. While you might not initially earn that much per testimonial, it demonstrates the incredible potential for earnings in this field.
5. Affiliate Marketing
A highly popular online money-making avenue these days is affiliate marketing, and Fiverr offers a platform for its practitioners. Although this gig doesn't necessitate special skills, having a substantial social media following or a high-traffic blog is crucial.
In affiliate marketing, individuals refer others to specific services or products and receive payment for each successful referral.
Affiliate marketers can achieve an average annual income of $65,000, making it a lucrative opportunity for those with significant online reach.
6. Come up with Tag Lines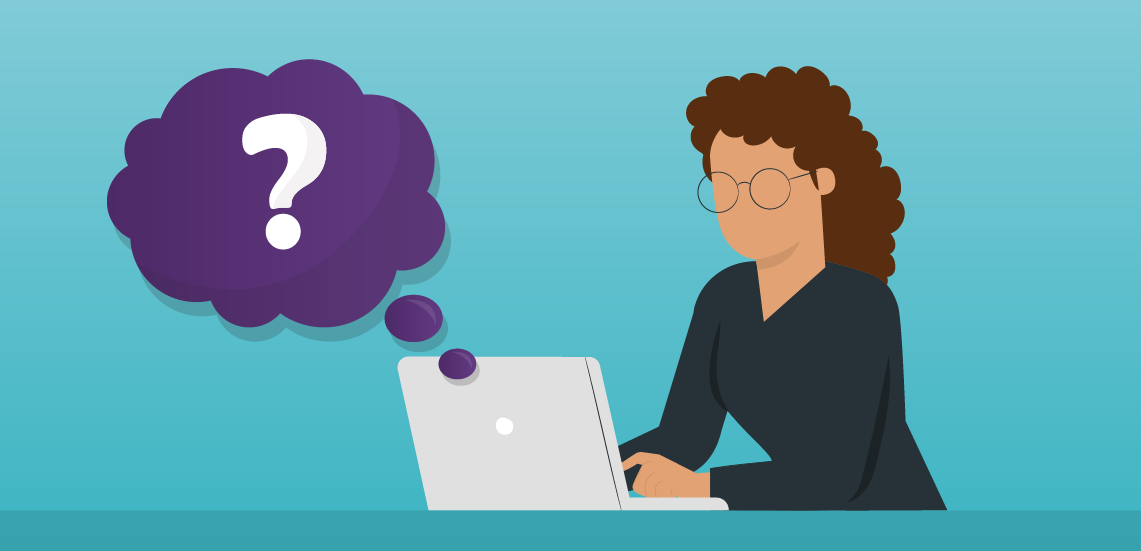 On Fiverr, a delightful and imaginative method to earn money involves crafting tag lines for brands. This engaging gig falls within the realm of freelance writing and encompasses creating slogans for products, services, and even longer form copywriting.
To thrive in this role, wit and a solid grasp of the product and brand you're writing for are essential. Making your gigs stand out is easy when you provide hypothetical slogans and tag line examples. Simply invent a few brands and craft captivating tag lines to showcase your skills, instilling confidence in potential clients.
While this may not be the most lucrative opportunity, it certainly doesn't demand much time. Earning around $200 per project for writing slogans and tag lines is entirely possible, making it a worthwhile venture on Fiverr.
7. Create Collages or Photo Books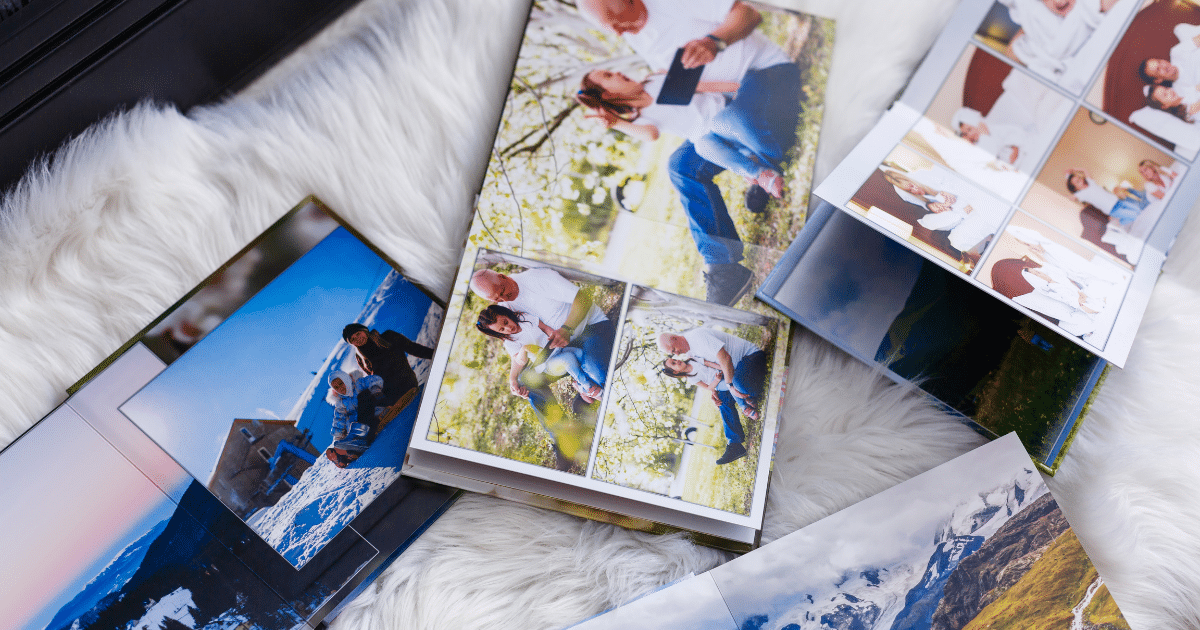 For those with an eye for design, a fantastic opportunity to earn money on Fiverr lies in creating collages or photo books. While you may not be a professional photographer or photo editor, your talent for visual aesthetics can shine in this gig.
Many individuals capture everyday life experiences through photos, but struggle to compile them into beautiful keepsake collections due to time constraints or lack of design skills. That's where you come in, offering your services to curate stunning collages and photo books.
The best part is, you don't need any specific skills or specialized software. Most websites that facilitate collage or photo book creation have their own user-friendly design tools.
To set yourself apart from the competition, showcase your abilities by creating an example collage or photo book using either your own photos or free images from platforms like Pexels. When potential clients witness your impressive examples, they'll be more inclined to hire your services.
A clever approach is to charge double the actual cost of the photo book, potentially allowing you to earn $50 or more per project. This gig presents an artistic and profitable opportunity on Fiverr.
8. Download Videos
A hidden treasure of online videos awaits those who yearn to preserve cherished memories for the future. However, not everyone possesses the technology, time, or know-how to accomplish this task.
The beauty of this gig lies in its simplicity, making it a popular choice for college students seeking to make money without the constraints of a traditional job.
Abundant free tools available online enable you to effortlessly download videos and store them on your computer. Whether it's content from Daily Motion, Vimeo, YouTube, or other platforms, you can convert these videos into various file formats, such as MP4, for easy archival.
Once the conversion is complete, you can deliver the videos to your customers via their preferred method.
While some services charge up to $20 per video conversion, the earning potential for online video downloads is substantial. Although you may not reach the same price point, there's still a fantastic opportunity to generate income from this convenient and valuable service on Fiverr.
9. Write Comments
Engage in this Fiverr gig as a freelance writer where your task is to post comments on social media, blogs, and various platforms.
Comments play a vital role in lending credibility to pages, brands, or products, making this service highly sought after.
Remarkably, some individuals earn over $360 per month by offering their comment-writing expertise, making it a lucrative side income opportunity on Fiverr.
10. Data Entry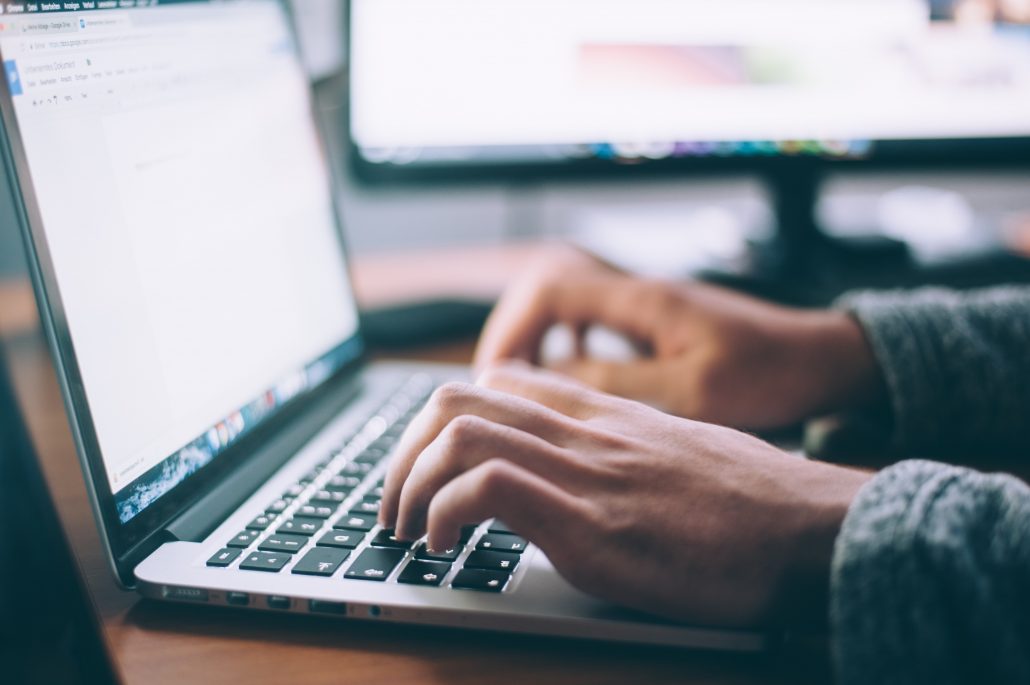 Data entry is a simple yet valuable Fiverr opportunity, requiring only a computer, internet access, and proficient typing skills.
In today's data-rich business environment, companies generate copious amounts of information that necessitates organization and structure.
As a data entry specialist, your task is to manually input this data into systems or spreadsheets, enabling businesses to utilize their information more efficiently.
To distinguish yourself from other freelancers, take free online speed typing tests and showcase your impressive results on your gig page. By offering your data entry services on Fiverr, you have the potential to earn up to $15 per hour, making it a rewarding and accessible endeavor.
11. Virtual Assistant
In the current era of remote work, the demand for virtual assistants has surged, with companies and executives seeking support for office administrative tasks from the comfort of their homes.
This entry-level job doesn't require an extensive skill set, and its flexibility makes it an ideal option for side work.
As a virtual assistant, your responsibilities may include managing schedules, handling emails (and possibly phone calls), and even organizing travel arrangements for your clients.
To excel in this role, organizational prowess and excellent communication skills are essential. Successfully juggling multiple tasks as a virtual assistant can lead to substantial earnings, with some individuals making up to $10,000 per month.
With a promising earning potential and the convenience of remote work, becoming a virtual assistant offers a rewarding and accessible opportunity on Fiverr.
12. Mystery Shopper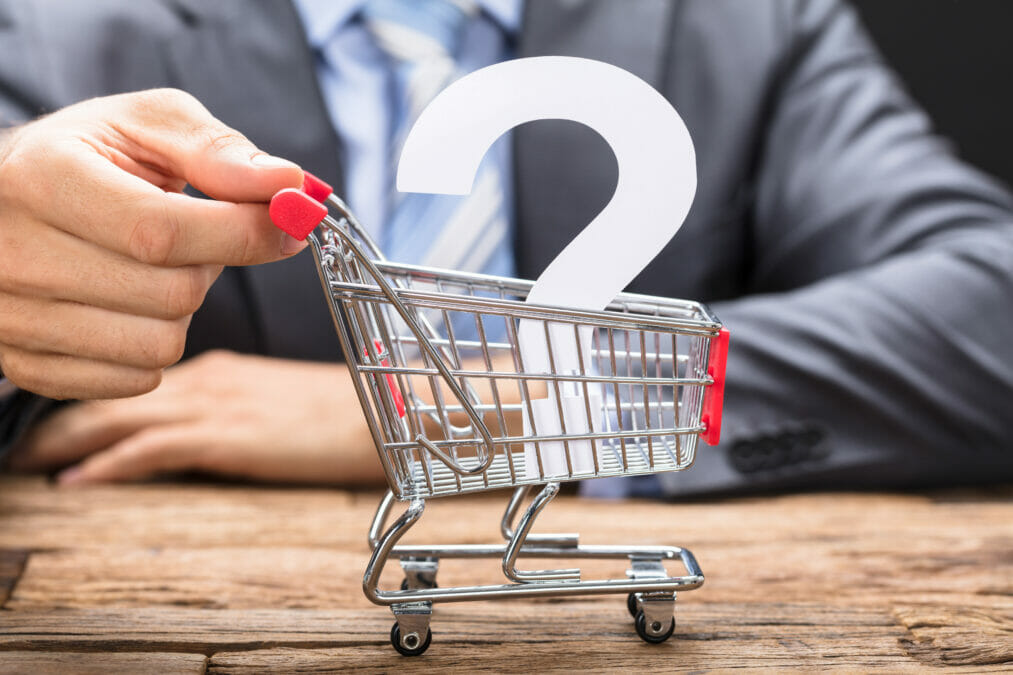 Numerous brands and e-commerce stores seek the expertise of mystery shoppers who can evaluate their websites by going through the purchasing process and providing valuable feedback.
This feedback loop is instrumental in garnering insights from genuine potential customers, enabling the brands to enhance their website experience based on real user interactions.
13. Social Media Promotion
Offer to promote businesses or individuals on your social media platforms. By sharing their content or products with your audience, you can help them reach a wider audience and earn money through sponsored posts or affiliate partnerships.
14. Proofreading and Editing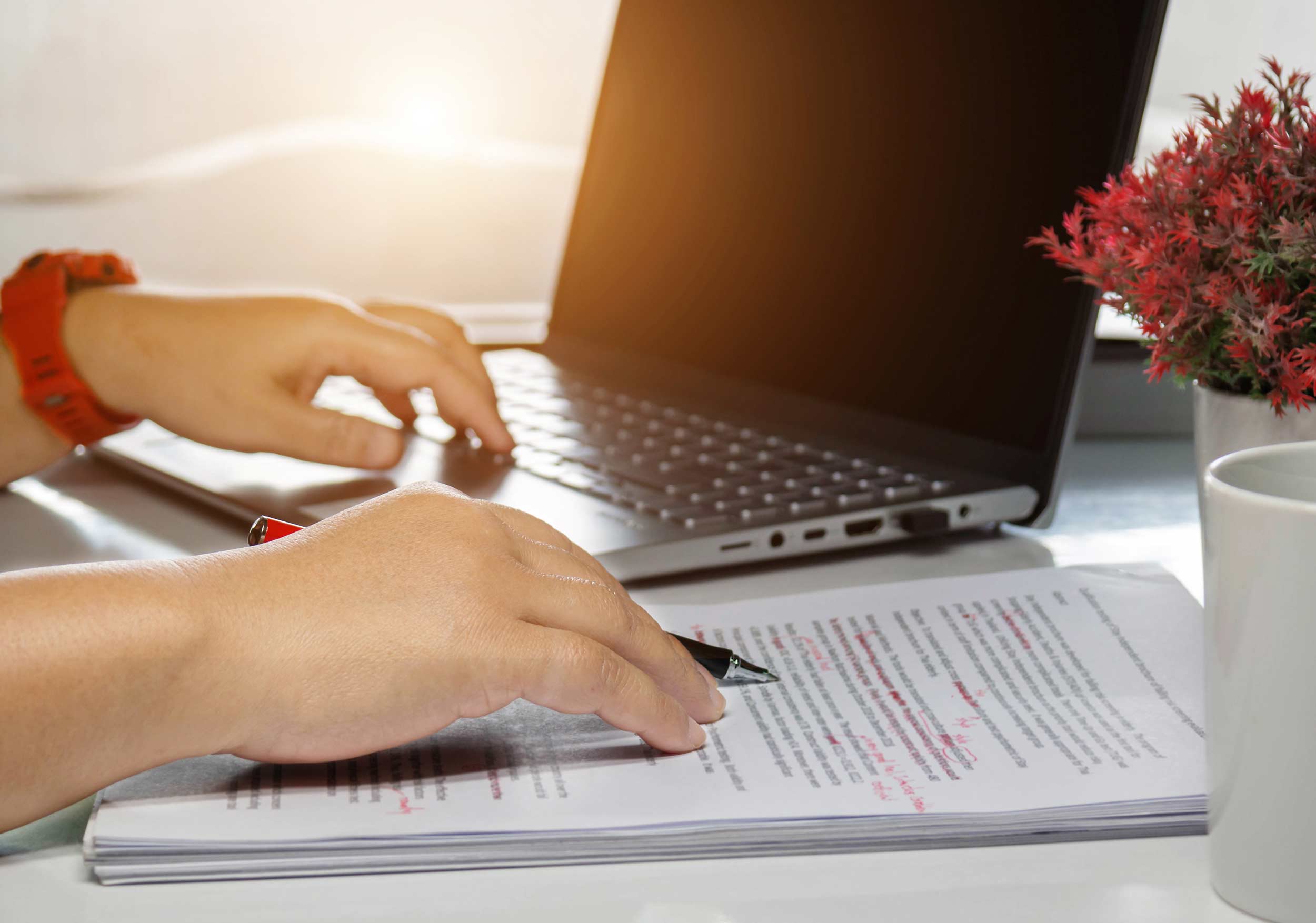 If you have a keen eye for detail, you can provide proofreading and editing services for written content. Many individuals and businesses are willing to pay for someone to review their articles, blog posts, or documents to ensure accuracy and professionalism.
15. Virtual Greeting Cards
Tap into your creativity by designing personalized virtual greeting cards for special occasions like birthdays, anniversaries, or holidays. Custom-made cards can hold sentimental value, and people are often willing to pay for a unique and heartfelt touch to their greetings.
Conclusion
In conclusion, Fiverr opens up a world of opportunities for individuals seeking to generate income without the need for specialized skills. The platform's diverse array of gigs caters to a wide range of interests and talents, allowing anyone to embark on a fulfilling freelance journey. From beta reading and spokesperson roles to crafting tag lines and providing virtual assistance, the possibilities are endless.
One striking aspect of Fiverr is its flexibility, enabling users to balance their side hustles with existing commitments effortlessly. Whether you're a student, a stay-at-home parent, or someone looking to augment their income, Fiverr offers a seamless way to do so.
Moreover, the success stories of Joel Young, Aileen, and others exemplify the immense potential for financial growth on Fiverr. Their achievements demonstrate that determination, enthusiasm, and a little creativity can pave the way to substantial earnings.
In a digital era where remote work is the norm, Fiverr emerges as a thriving marketplace where freelancers can showcase their skills, engage with clients worldwide, and shape their financial destiny. By embracing these skill-free avenues, individuals can discover a fulfilling and lucrative means of making money while enjoying the freedom to explore their passions. So why wait? Dive into the Fiverr realm today and unlock your full potential in the world of online freelancing.